SUSTAINABLE DESIGN, REGENERATIVE IMPACT
aBOUT US
Welcome to Mavis by Herrera, where sustainability meets innovation, and conscious choices drive positive change.
As a small sustainable business, we are committed in making a big difference for our planet and future generations.
Our journey began in 2020 with a simple yet powerful vision: to create beautifully designed, sustainable bags that not only enrich your life but also leave a positive mark on our planet and artisans.
When you choose a bag from MBH, you become part of a movement towards responsible and ethical fashion.
Each MBH bag you carry represents a small step towards a more sustainable and equitable world.  
Thank you for being a part of our community.
Your support means the world to us, and together, we can create a brighter, more sustainable future for all.
MAVIS BY HERRERA - Where Fashion Meets Purpose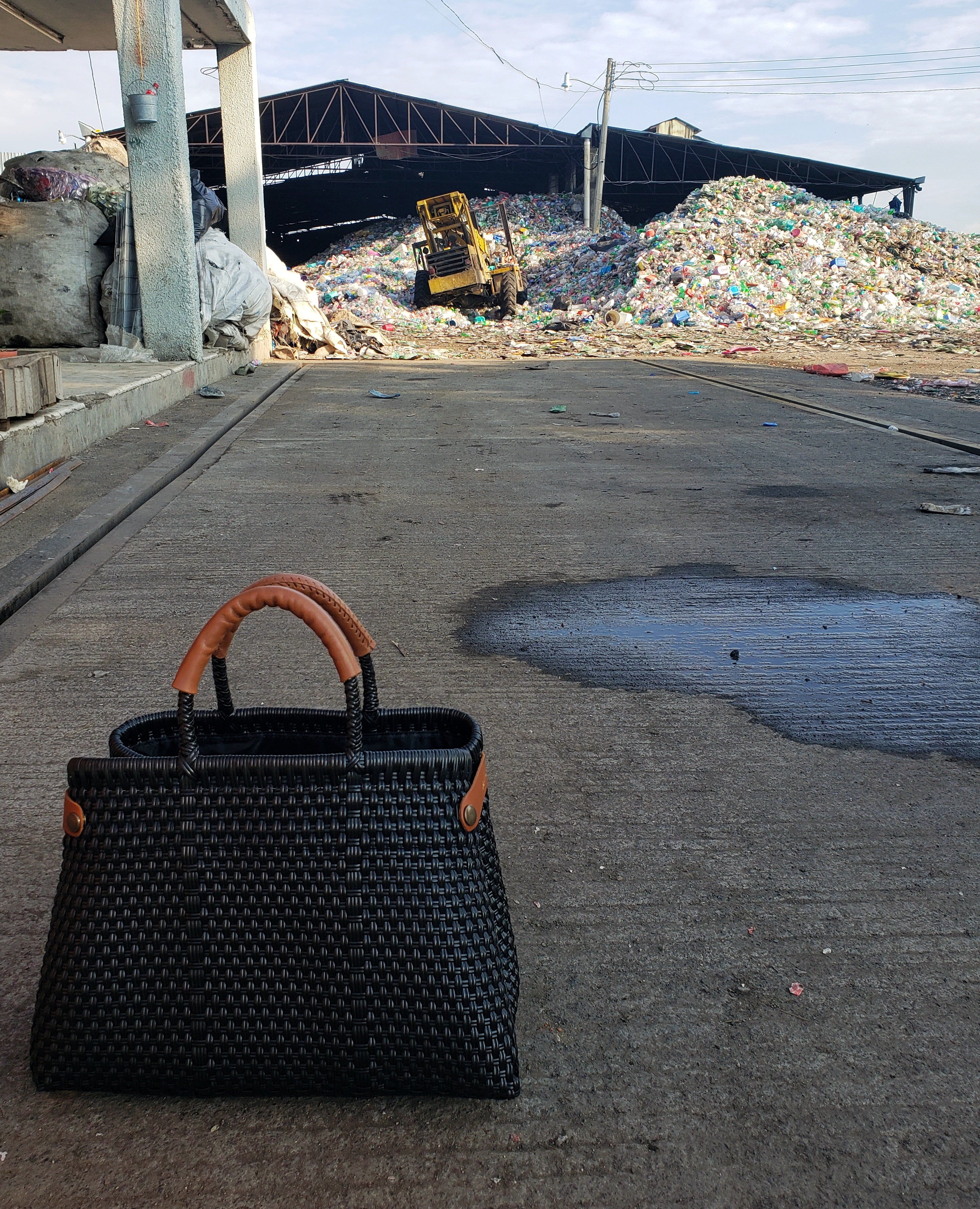 Recycle, Upcycle & zero-waste production
Sustainability Matters
Our dedication to sustainability and ethical practice is at the core of everything we do.
We meticulously select materials that are kind to the environment, utilizing recycled plastic bottles and upcycled fabrics. By reducing waste and our carbon footprint, we are contributing to a cleaner, healthier planet.
We also believe in complete transparency. Our entire production process is made with ethical practices, from fair wages for artisans to safe working conditions.
We want you to feel confident in the knowledge that your purchase has a positive chain reaction, from the artisan's hands to yours.
Learn More
Empowering Artisans and Kids in need
GIVING BACK
Beyond sustainability, we're driven by a desire to create a positive social impact.
We believe in giving back, and a portion of our proceeds goes towards empowering artisans, helping kids in need and supporting environmental initiatives. Through partnerships with charitable organizations, we provide education, economic opportunities, and resources to those less fortunate.
BEHIND THE BRAND
100% Self-Funded 
I left my corporate job, sold my car and started with all my heart to create a sustainable bag that will bring a positive impact to our planet and people. 
I do believe that we, as human beings, have the capacity to be better, to do better. It's a belief that compels me to take action. I am convinced that every company, regardless of its size, wields the transformative power to bring sustainability and to reject unethical business practices.
I hold close to me a mantra, a mantra that resonates with the very core of my existence:
'Be honest with yourself, so you can be honest to the world around you.'
It's a personal code, a compass guiding me through the complexities of this endeavor. It's a reminder that the change we seek begins within us, in the sincerity of our intentions.
-MCH